One of the scariest effects of the game includes the Heartbeat. When you hear the heartbeat, you should know that something really bad is going to happen and that you're, to put delicately, completely screwed.
You can hear your heartbeat in the game
when
the player notices a sudden change that shocks
him
. For example, when the
Ghost
of the deceased maid suddenly appears and leaves a note in
The House 2
.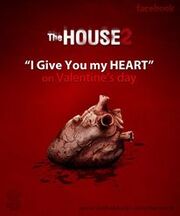 Ad blocker interference detected!
Wikia is a free-to-use site that makes money from advertising. We have a modified experience for viewers using ad blockers

Wikia is not accessible if you've made further modifications. Remove the custom ad blocker rule(s) and the page will load as expected.